Details

Zugriffe: 2743
Here is a small video taken at  the Vernissage for Mètamorphose, Du Poéme à la Peinture, which took place at Air et Vie, near to Marmoutier, in Alsace.The poet Jean Paira-Pemberton is present, myself of course.The music was provided by Catherine and Silvain Piron-Paira.A wonderful evening, many people,great atmosphere.The exhibition runs until the 19 March 2016.
Have fun :):
Details

Zugriffe: 3043
In my Gallery you find 5 new paintings:
The big sea  70X100, acrylic on canvas
The catch  60X70    acrylic on canvas
It's the boats coming in.  65X83   acrylic on hardboard
Storm tide   60X90  acrylic on canvas
The island    64X83   acrylic on hard board
These paintings are all to do with the Isles of Arainn, off the west coast of Ireland.They are part of the Exhibition; Métamorphose  Du Poème à la Peinture. This opens on the 5 February,2016, at  AIR ET VIE, close to Marmoutier.The vernissage will take place at 17.30.Will post more infos later.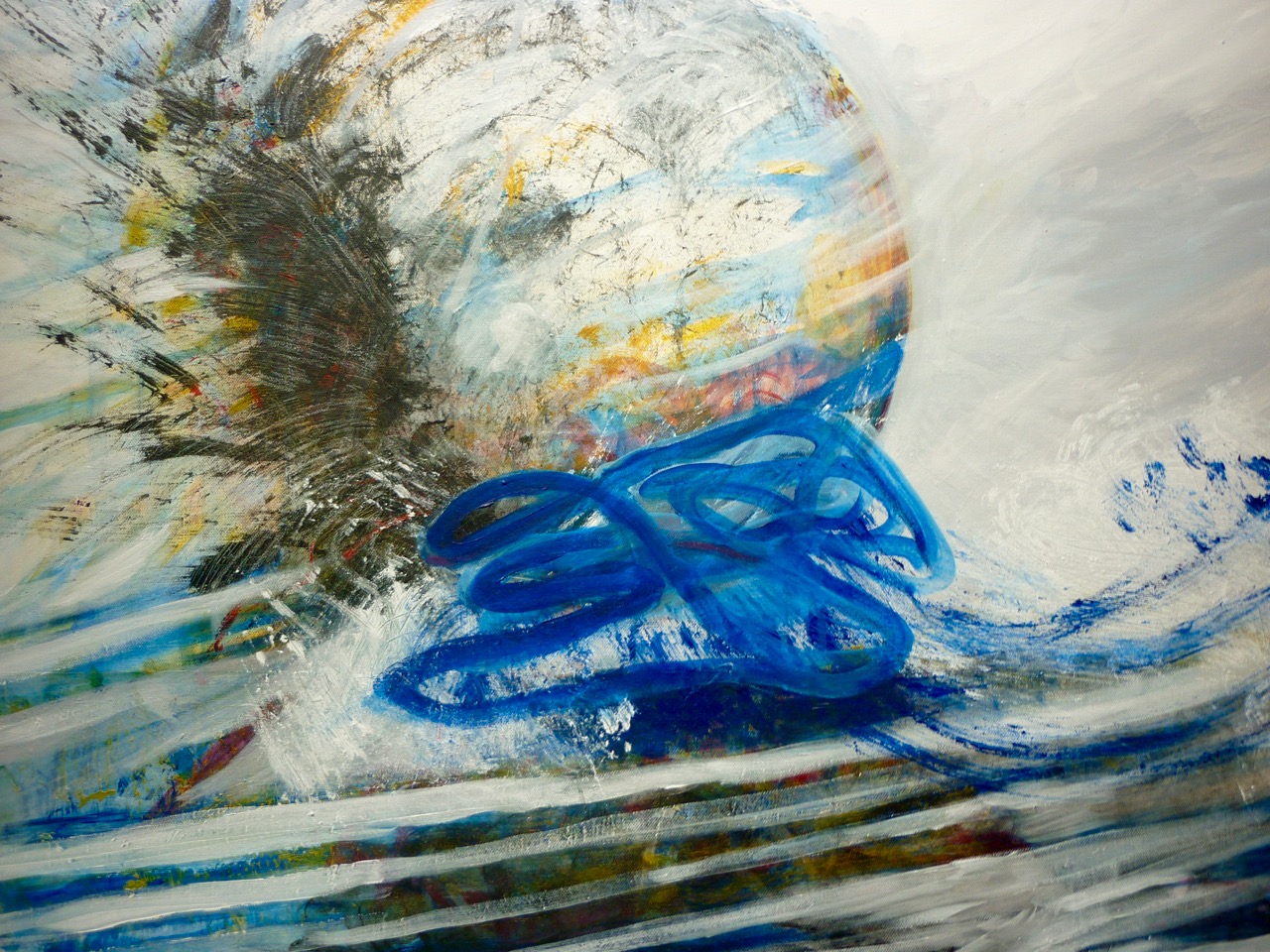 Details

Zugriffe: 3100
FOCUSING I think I understand now the spotlight of the sun.............
DRAGONS Mostly they speak Welsh and Chinese...............
GOING TO STRASBOURG IN THE EVENING And suddenly wheat is knee-high..........
Details

Zugriffe: 3116
Landschaftliche Improvisation
brandneu im Januar: Landschaftlicher Improvisation.
Acrylic and felt pen on canvas.60X90, 2015
 (Bild nicht mehr existent)
The trial of Pussy Riot
Acrylic,felt pen, pastell on canvas. 50X70, started in 2012, reworked in 201
Details

Zugriffe: 3140
3 new paintigs:
Taifun: acrylic and felt pen on cardboard 60X52 cm:
Collision 3: acrylic and pastel on card 70X50 cm:
Winterlandscape: acrylic and white ink on card 70X50 cm:
Details

Zugriffe: 3187
TRANSIENT, acryl auf leinwand, 60X70cm
Ich war fasziniert von eine foto serie aufgenommen von direkt oberhalb mit die ganze kuerzung,und doch mit sehr viel bewegung und energie.