Details

Zugriffe: 4140
Hallo and Happy New Year !
Here are some new works – 3 abstracts, a reflection upon the state of our troubled world – They constitute a triptych, and should be shown together. They are all painted on card, using acrylics, and measure 70X50 cms.
The other two, Still Life 2016, and The Gardeners, are mixed media on canvas, and measure 60X50 cms.These works are a sort of antidote
The photo shows my 'Little corner' as part of an Advents' celebration organised by LES INSOLITES, or The Unusual, in Les Récollets, a disused cloister , in Saverne.
The theme was fairy tales, a subject that occupies me at the moment.
I wish you all a great 2017 !
Sincerely, Prue.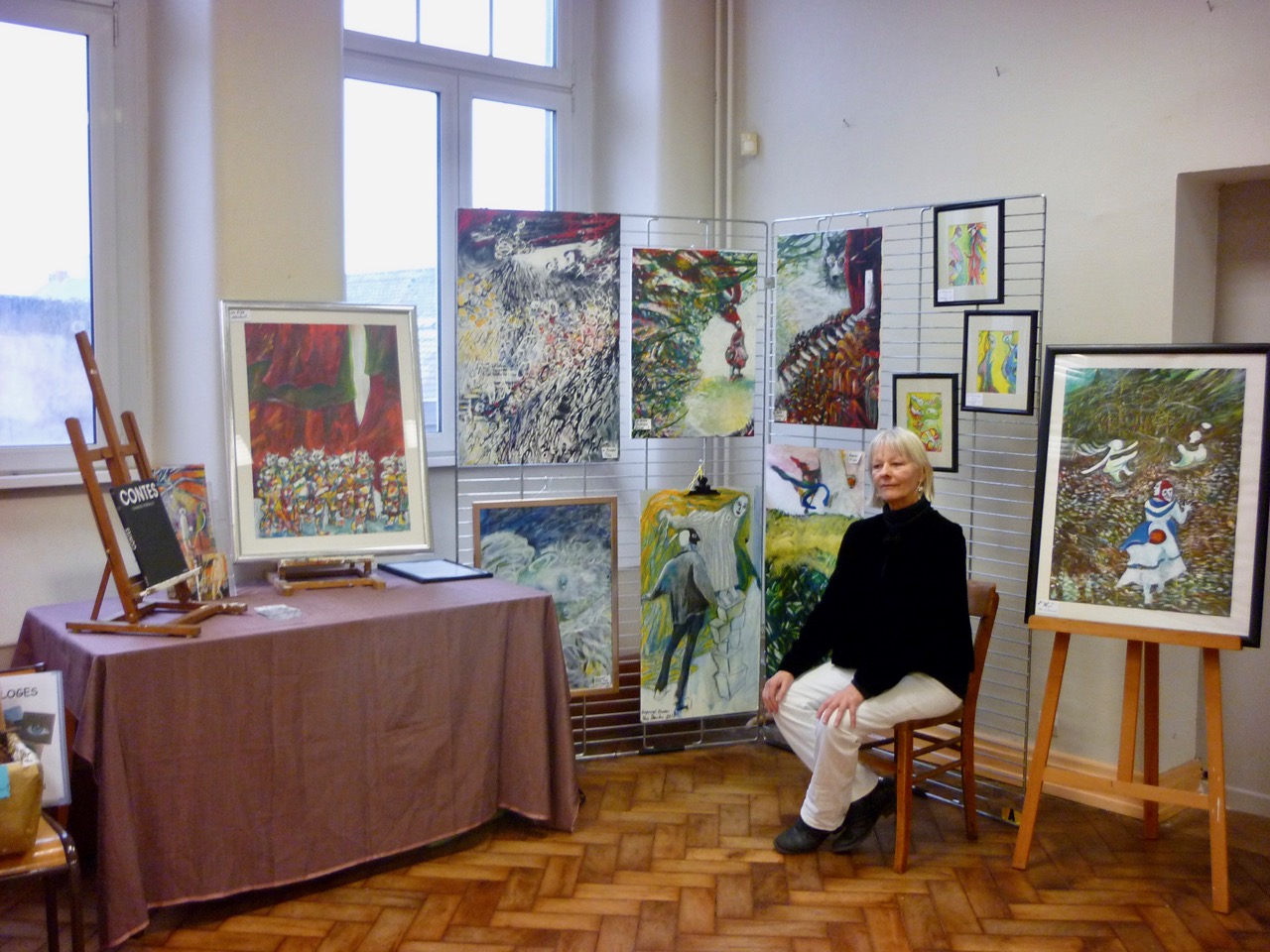 A reflection upon the state of our troubled world:
The gardeners:
Still Life 2016:
Details

Zugriffe: 4299
Hallo Everybody!
Just a few words about my next project: namely the illustration and exploration of the world of the Fairy tale.
Beauty and danger, threats, evil implicit and explicit: enough to make one's hair stand on end !
Here are three works in progress, Little Red Ridinghood, and Blue Beard, Das Rottkaeppchen and Blaubart respectively.
More about this later,
Bye for now.
Prue
Details

Zugriffe: 4248
Here is a small video taken at  the Vernissage for Mètamorphose, Du Poéme à la Peinture, which took place at Air et Vie, near to Marmoutier, in Alsace.The poet Jean Paira-Pemberton is present, myself of course.The music was provided by Catherine and Silvain Piron-Paira.A wonderful evening, many people,great atmosphere.The exhibition runs until the 19 March 2016.
Have fun :):
Details

Zugriffe: 5959
FOCUSING I think I understand now the spotlight of the sun.............
DRAGONS Mostly they speak Welsh and Chinese...............
GOING TO STRASBOURG IN THE EVENING And suddenly wheat is knee-high..........
Details

Zugriffe: 5969
In my Gallery you find 5 new paintings:
The big sea  70X100, acrylic on canvas
The catch  60X70    acrylic on canvas
It's the boats coming in.  65X83   acrylic on hardboard
Storm tide   60X90  acrylic on canvas
The island    64X83   acrylic on hard board
These paintings are all to do with the Isles of Arainn, off the west coast of Ireland.They are part of the Exhibition; Métamorphose  Du Poème à la Peinture. This opens on the 5 February,2016, at  AIR ET VIE, close to Marmoutier.The vernissage will take place at 17.30.Will post more infos later.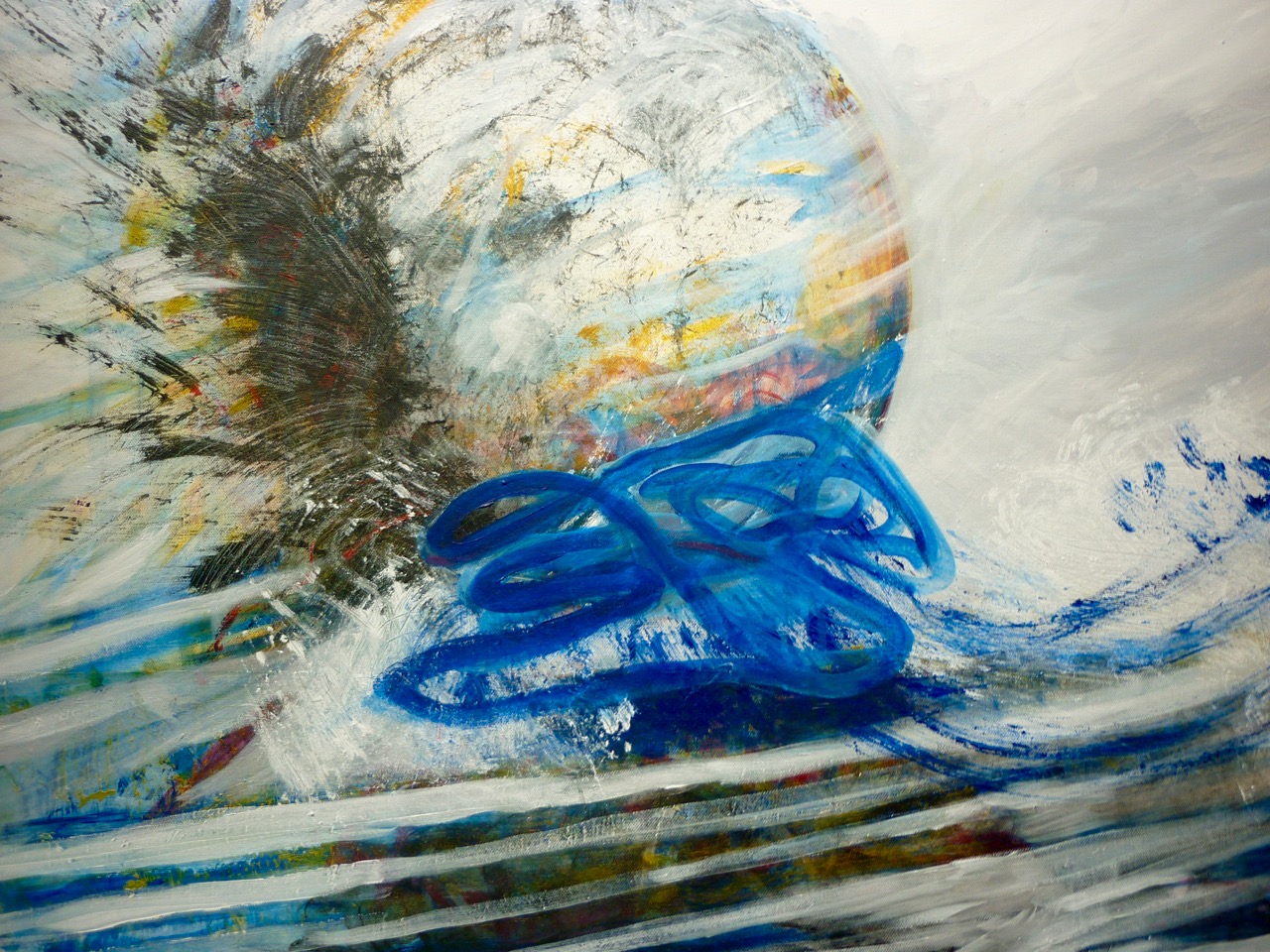 Details

Zugriffe: 4644
3 new paintigs:
Taifun: acrylic and felt pen on cardboard 60X52 cm:
Collision 3: acrylic and pastel on card 70X50 cm:
Winterlandscape: acrylic and white ink on card 70X50 cm: