Jan-2017: 5 new paintings
Details

Zugriffe: 3690
Hallo and Happy New Year !
Here are some new works – 3 abstracts, a reflection upon the state of our troubled world – They constitute a triptych, and should be shown together. They are all painted on card, using acrylics, and measure 70X50 cms.
The other two, Still Life 2016, and The Gardeners, are mixed media on canvas, and measure 60X50 cms.These works are a sort of antidote
The photo shows my 'Little corner' as part of an Advents' celebration organised by LES INSOLITES, or The Unusual, in Les Récollets, a disused cloister , in Saverne.
The theme was fairy tales, a subject that occupies me at the moment.
I wish you all a great 2017 !
Sincerely, Prue.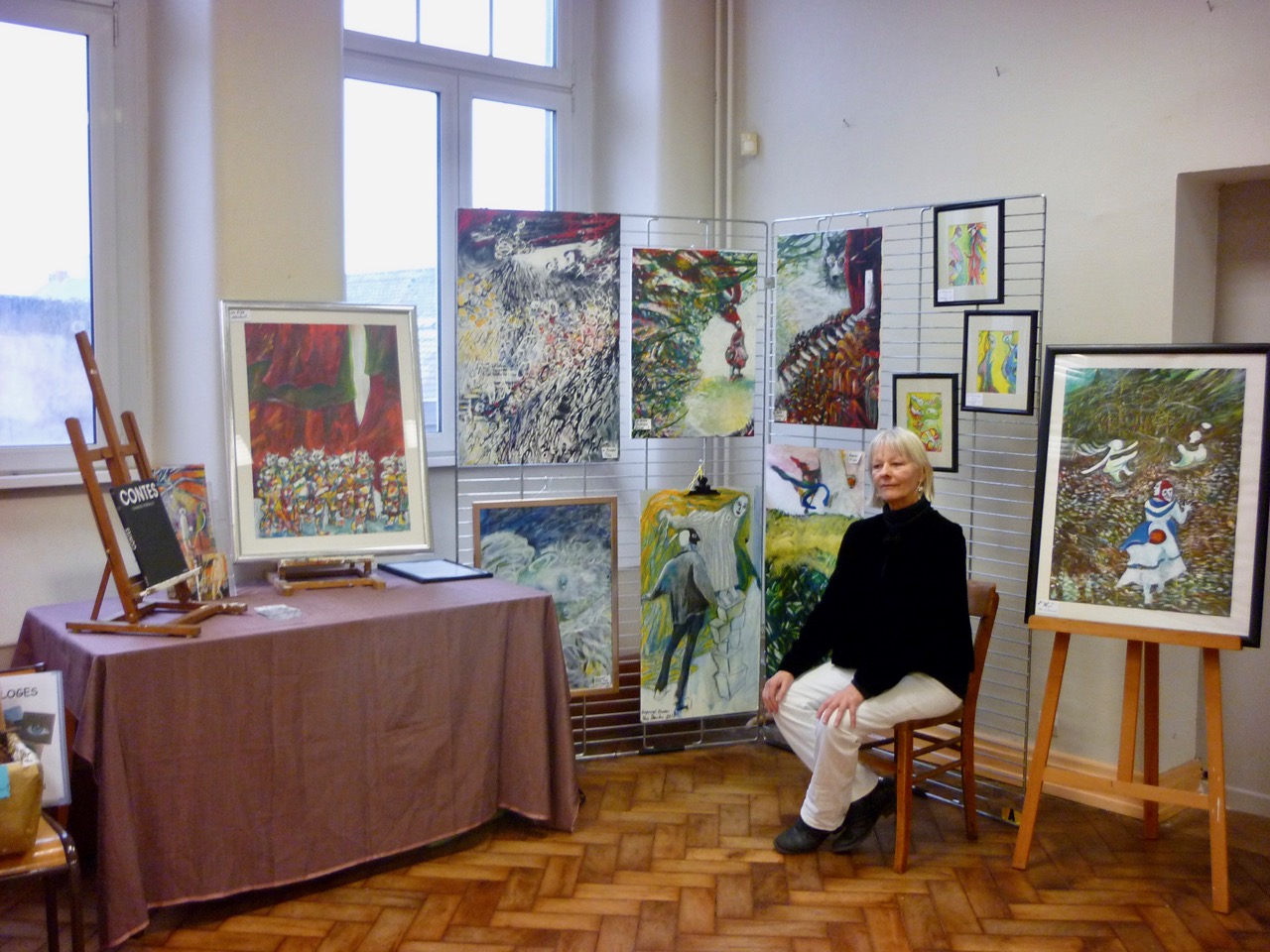 A reflection upon the state of our troubled world:
The gardeners:
Still Life 2016: